Birdies 2017: Silent Auction Items
January 16, 2017
Stop by and see us at Sweetwater Country Club from 11-5p…..you do not need to be a golfer to participate in the Silent Auction. Rain or Shine!
Birdies for Bulldogs is the ONLY fundraiser for the SFA Athletic Booster Club. Be a part of it – Let's make history!
Registration & Checkin: 10:00am.
Range Opens: 10:30am.
Tourney Play: 12:00
Golfers get boxed lunch and dinner post-play!
Sunny here…what about where you are? For more information on the tournament > BIRDIES for BULLDOGS
Birdies for Bulldogs – Silent Auction Baskets/Raffles and Door Prizes

Item #

Basket Name

Contents

1

Teenagers Dream Gift Card Tree

4 Free Bahama Bucks; 4 Free Cowboy Chicken Entres; $5 Subway; $15 Torchy's Tacos; $10 Taco Bell; $10 Chick Fil A; $10 Smashburger; $5 Grimaldi's

2

Teenagers Dream Gift Card Tree

4 Free Bahama Bucks; $10 Gringos; $15 Torchy's Tacos; 1 Free McDonald's Chicken Nuggets; $10 iTunes; $5 Starbucks; 4 Cowboy Chicken Meals; $10 Smashburger; $5 Grimaldi's

3

Black Hawk Country Club Golf Pkg.

One round of golf for 4; valid Monday thru Thursday excluding holiday weeks

4

Trapp Shooting Basket

Gunner gun buggy shooting cart, EVOPOD bi-pod, Gunslinger Pro Pack reactive ground bouncing targets, and a box of clay pigeons

5

Dick's Sporting Goods Bonus Certificate

Gift Certificate

6

Home Depot Gift Card

Gift Certificate

7

Perry's Steakhouse Night

Gift Certificate (2 – $50)

8

Anson Aviation Discovery Flight

Gift Certificate

9

Meadowbrook Farms Golf Club Pkg.

4 Free Rounds of Golf

10

Ultimate Family Gift Card Tree 1

5 Free Bahama Bucks; $10 Starbucks; $25 Jupiter Pizzas; $25 Pappa's; $25 Oliver Garden; $25 Salt Grass

11

Ultimate Family Gift Card Tree 2

5 Free Bahama Bucks; $10 Starbucks; $25 Jupiter Pizzas; $25 Pappa's; $25 Oliver Garden; $25 Salt Grass

12

Magnolia Hotel Retreat

1 Night Stay with a bottle of wine

13

Awesome Assorted Gift Card Tree

$40 Corelli's; $25 Hooter's; $25 Gringo's; $25 Barnes and Nobles; $15 Buffalo Wild Wings

14

Date Night Dream

$50 Grimaldi's; 2 movie passes, 2 regular drinks, 2 regular popcorn coupons

15

Mexican Fiesta

Nacho Skillet; $15 Torchy's; Margarita Mix; 2 Margarita Glasses

16

Mexican Fiesta 2

Nacho Skillet; $15 Carmello's; Margarita Mix; 2 Margarita Glasses

17

Pizza Gift Card Tree 1

$30 Grimaldi's; $10 Pizza Hut; 2 Small Pizzas from Pepperoni's

18

Pizza Gift Card Tree 2

$25 Grimaldi's; $10 Pizza Hut; 3 Small Pizzas from Pepperoni's

19

2016-2017 Varsity Autographed Football

20

Austin Sportswear

Dri-Fit Snapback Hat; Large Dri-Fit Polo Shirt; XL Pullover Short Sleeve

21

2016-2017 Varsity Autographed Football Helmet

22

Sports Scrapbook Bag

Stickers, Scissors, Paper, Scrapbook and Frame

23

2 1/4 HP Fixed Base Router Kit

24

Albert Luiz Spa Sampler

The Spa Sampler – Mini Massage, Refresher Mini Facial and Manicure Treatment

25

Fabulous You Shopping Party

$50 Gift Certificate, Medium Tunic and Private Shopping Party for 12

26

Amazing Lash Extension set

Full Set of Lash Extensions

27

Valentines Wine Basket

Sharper Image Battery Operated Automatic Wine Opener, Wine Cooler, Chocolates, Two Wine Glasses, and a Bottle of Wine

28

For the Man of the House

Pocket Toolset, Multi-Function Fishing Scissors and miniature alcohol bottles

29

Bead Wrap necklace with pendant

Handmade necklace by one of very own cheer mom's with decorative storage box

30

Leather and chain necklace with tassle pendant

Handmade necklace by one of very own cheer mom's with decorative storage box

31

Bead necklace with pendant

Handmade necklace by one of very own cheer mom's with decorative storage box

32

Nerium Basket

1 Bottle of Nerium AD Night Cream; 1 Memo Pad; 1 Padfolio; 1 Calendar Planner; 1 Set of Ball Pens; 1 set of 3 Fine Tip Markers; 1 Infuser Tumbler with Nerium Logo; 1 Success Magazine; 1 Nerium Experience DVD; 2 Product Booklets

33

School Spirit Wreath

Austin High School Spirit wreath

34

Luxury Bath Basket

frangrance sampler, body was, body butter, lemon cozy & warm socks

35

St. Arnolds Brewery Basket

2 6-pack St. Arnold's Brewery beer, 2 souvenir glasses, 10 beer tasting certificates, bottle opener, koozis

36

Chick-Fil-A Basket

book, mug, free food, cow, cup, koozis, insulated lunch box

37

Quail Valley Golf Course

1 Round of Golf for 4 Players

38

Houston Swim Club

gift certificate redemmable at any Houston Swim Club location

39

Sweetwater Country Club

4 rounds of golf (car fee included) at Sweetwater CC – valid Tuesday- Thursday and not valid on holidays

40

Sweetwater Country Club

4 rounds of golf (car fee included) at Sweetwater CC – valid Tuesday- Thursday and not valid on holidays

41

St. Marteen Vacation

4 Night Vacation for 2; Accomodations only

42

Sienna Plantation

Round of Golf for 4

43

Republic Distributors

Liqour Basket

44

Date Night Fun

$50 Pappas Gift card, $50 Visa gift card

45

Date Night Dinners

$50 Pappas gift card, $50 Rouxpour gift card

46

Sweetwater Country Club Sunday Brunch

Sunday Brunch for 4

47

Clyde Drexler Autographed Basketball

48

Clyde Drexler Autographed jersey

49

Waren Moon Autographed football

50

AHS Spirit Blanket 1

handmade fleece blanket with AHS school colors

51

AHS Spirit Blanket 1

handmade fleece blanket with AHS school colors
You May Also Like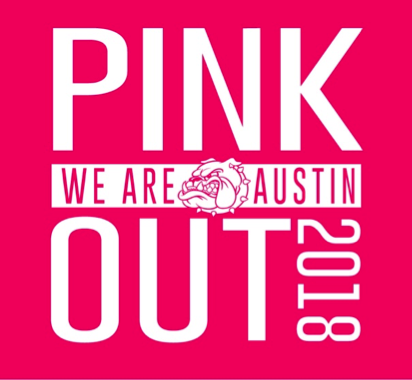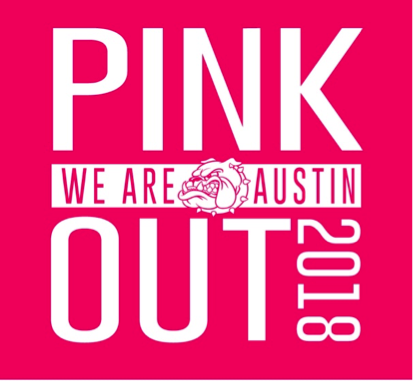 October 1, 2018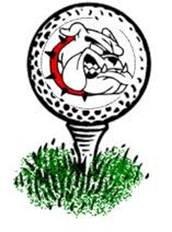 October 28, 2016
September 17, 2018