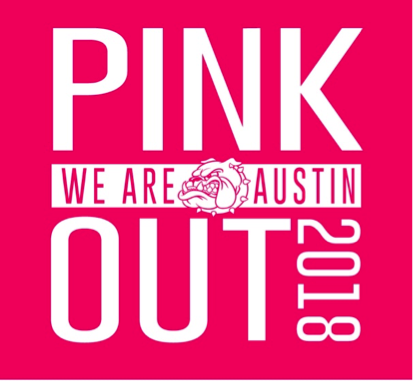 PINK OUT WEEK STARTS OCT 1
October 1, 2018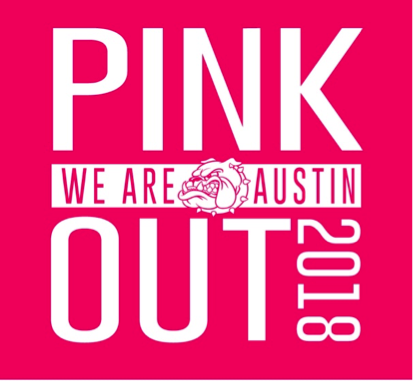 Join the AHS Bulldogs in supporting breast cancer awareness. In support of this, AHS's Volleyball and Football programs sold pink shirts. We encourage ALL to wear pink of ANY kind this week, especially to our Pink Out events!
Our Lady Volleyball teams will kick off the sports events with games on TUESDAY, at home vs Dulles Vikings. Wear your BRIGHTEST pink and support our Lady Bulldogs. Games are:
4:30 Freshmen
5:30 JV
6:30 Varsity
Our Bulldog TENNIS team also plays on Tuesday. The Bulldogs take on Varsity AT Bush (which is NOT very far away) – matches start at 3:30. Our Bulldogs are taking the District by storm.
On Thursday, Bulldog football takes center stage with our Freshmen and Junior Varsity teams playing Ridge Point. Freshman take on RPHS at Austin. The game begins at 4:30pm. Junior Varsity will travel to RPHS and start at 5:30p.
4:30 Freshmen @ AHS
5:30 JV @ RPHS
Running Thursday morning will be our AHS Cross Country Teams. They'll travel to Houston Baptist University (HBU) for a meet that starts at 8:00am. This team has some VERY exciting runners and YOUNG runners this year. Make it out to a meet if you can.
Closing out the week is our PINK OUT TAILGATE and Bulldog Varsity football game at Mercer Stadium, 1:00pm vs Ridge Point Panthers. The Tailgate starts at 10am in the back lot of Mercer on the home side. We are encouraging ALL organizations to participate in the festivities. We'll be forming a spirit line around 11:00 for the players and then back to the tailgate for fun, friends and fellowship.
For more information on the tailgate and how YOU can get involved: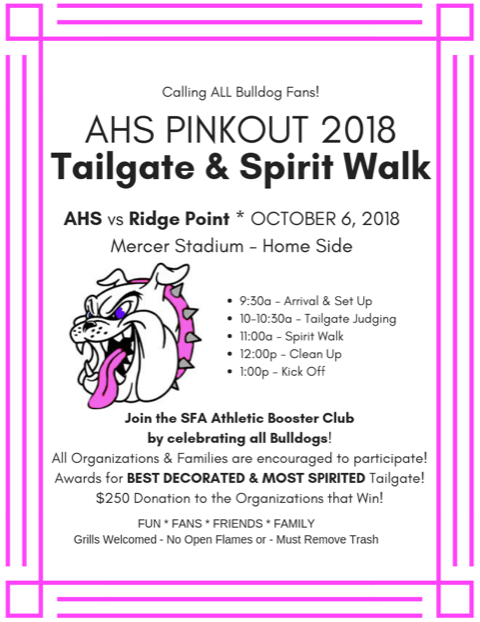 You May Also Like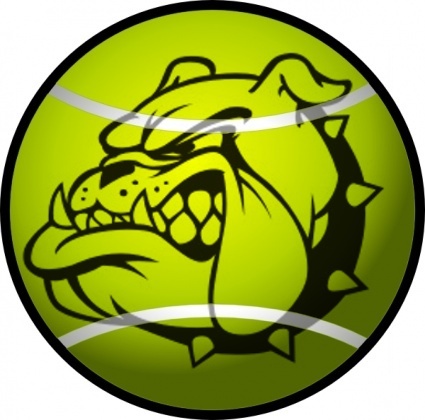 September 17, 2018
September 17, 2018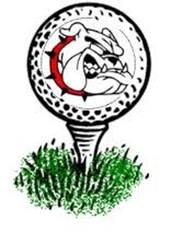 December 5, 2015