Bulldog Swimmers in Swim "Tournament"
October 26, 2017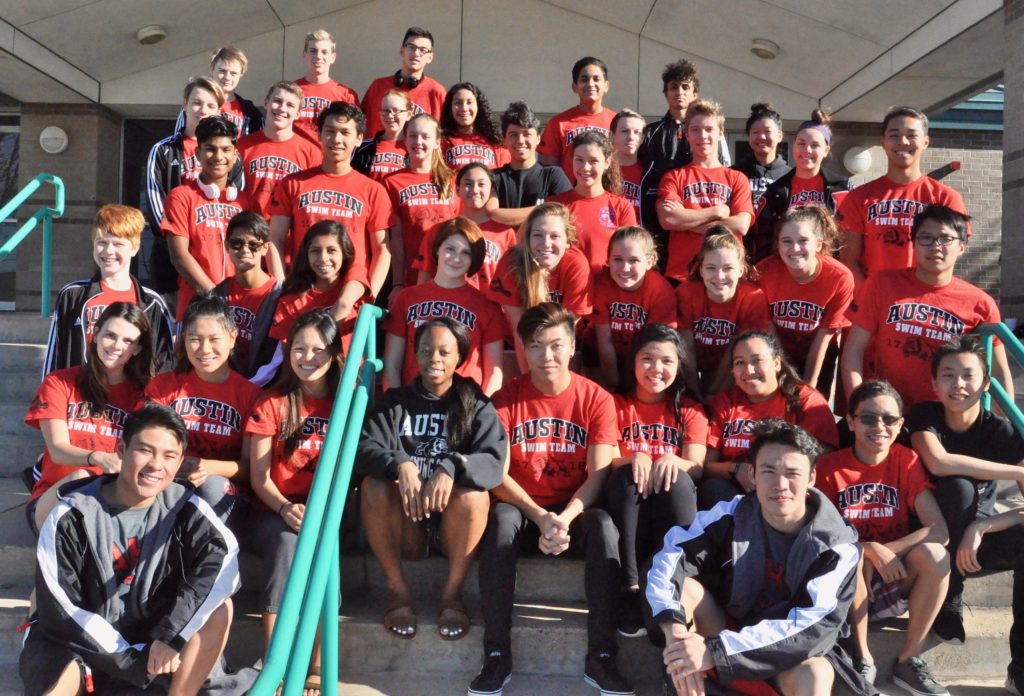 Our Bulldog swimmers are swimming fast and finishing first! Thursday morning, our Lady Bulldogs took on Pearland in the first of a few "swim tournaments" – multi-team meet over a few days , and the Guys are swam against Houston Bellaire at the Don Cook Natatorium. Both finished great and both move to the FBISD Training Pool for a meet this afternoon, followed by another on Saturday morning. Times TBA.
Our Lady Bulldogs started things off perfectly with a FIRST PLACE in the 200 yd Medley Relay (back, breast, fly, free). This relay was made up of 4 young ladies, Dadrian, Linnell, Tallie & Maddie Lu. Following the relays, Nicole Ma dominated the 200Free taking first, with Kate Kulow and Hana Padilla grabbing 2nd and 3rd in the 200 IM. After Ms. Ma caught her breath, she turned around and won the 500 free (20 laps). Follow the 500s, 2 more Bulldogs grabbed 1st and 2nd in the 100 back, Hanna Padilla & Zoe Holden. The Lady Bulldogs 400 free relay took first and was comprised of Kate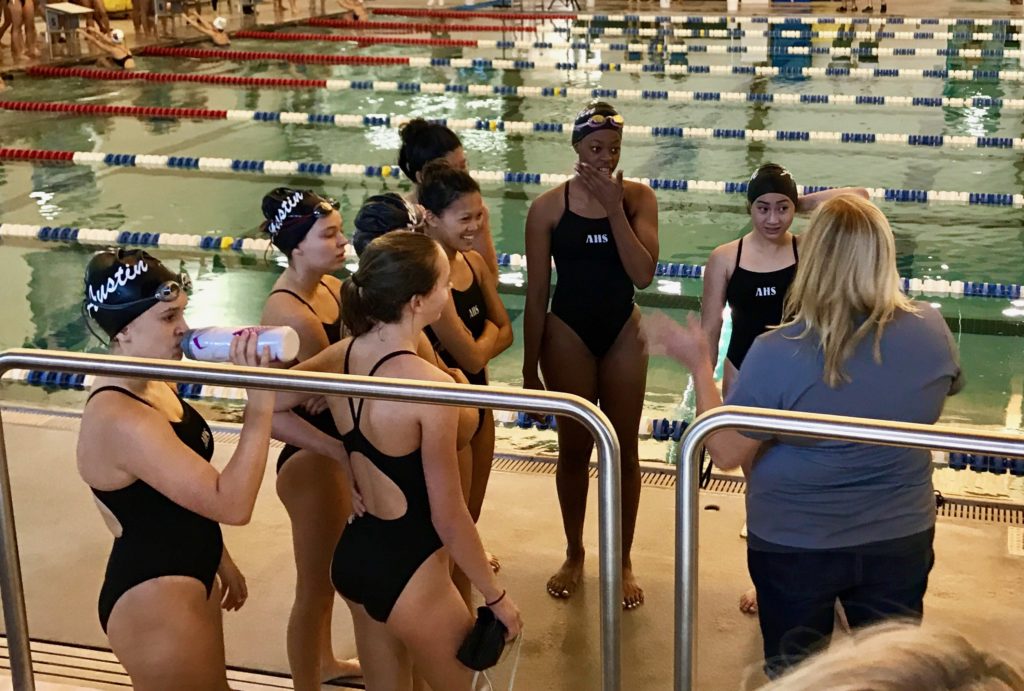 Kulow, Hana Padilla. The Lady Bulldogs finished ON TOP of Pearland and won the first meet of the day.
For our Men's Bulldogs, Josh Loux fought hard, finshing 2nd in the 200IM immediate toteam captain Bernard sprinting to a FIRST PLACE in the 50 free. Nathan Nelson-Archer dominated the 100 fly, with Elijah C and Jay M finishing 2nd and 4th. Check out Nathan's finish > Nathan Nelson Archer finish 100FL
With very little rest, Nathan Nelson-Archer turned around and took 2nd in the 500 free (20 lap race). The 200 Free Relay of Max Hoefel, Kevin, Bernard & Nathan steals the show and got the blue! Josh Loux went back to the basics of backstroke and finished 2nd in the 100back. Tied for 3rd going into the last race of the morning, the 400 Free Relay of Nathan, Max, Bernard and Josh finished in first, and pushed the Bulldogs into a strong 2nd place behind Kempner. WHAT A FINISH!
Both teams have to grab lunch and head back to the pool for Meet #2, this afternoon at FBISD's beautiful "Training Pool." Check out a swim meet…if you've never been, they are high energy and fun to watch.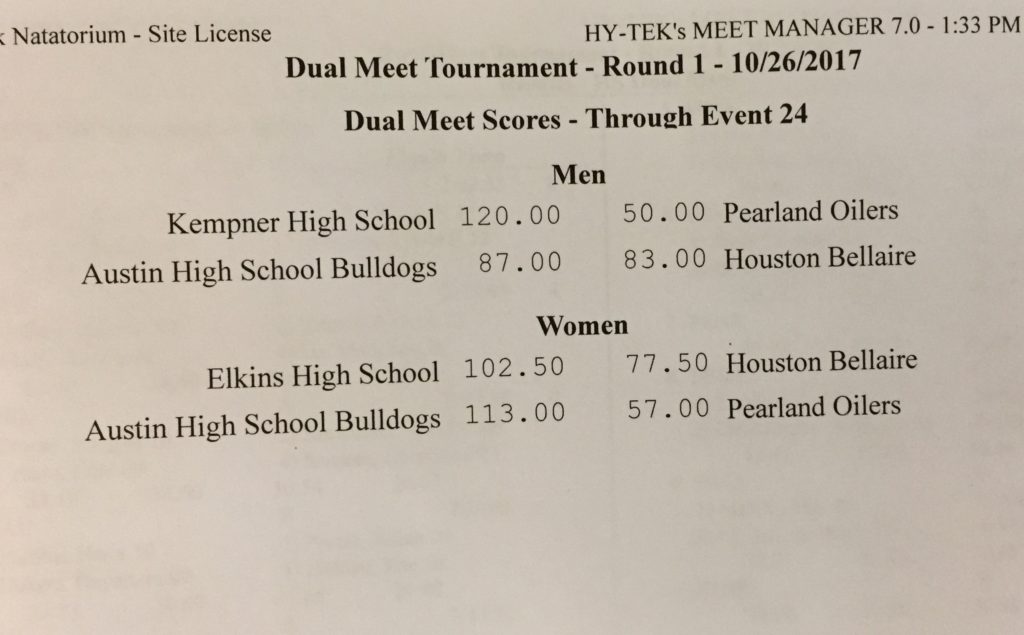 Photo credits and other info: Stacy Loux
You May Also Like
September 17, 2018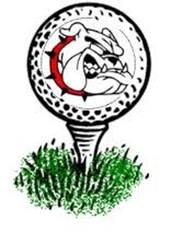 December 5, 2015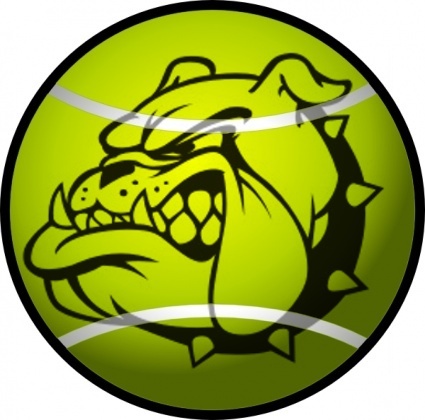 September 17, 2018