Tuesday, December 12 is the last day to buy $20 tickets for the OPENING DAY of THE LAST JEDI (Star Wars).
Tickets are on sale during all 3 lunches in The Commons. $20 Cash.
No lines – Unlimited refills & popcorn – Exclusive BULLDOG theater – Regal Cinema on Grand Parkway (old Palladium)
Buy your tickets today!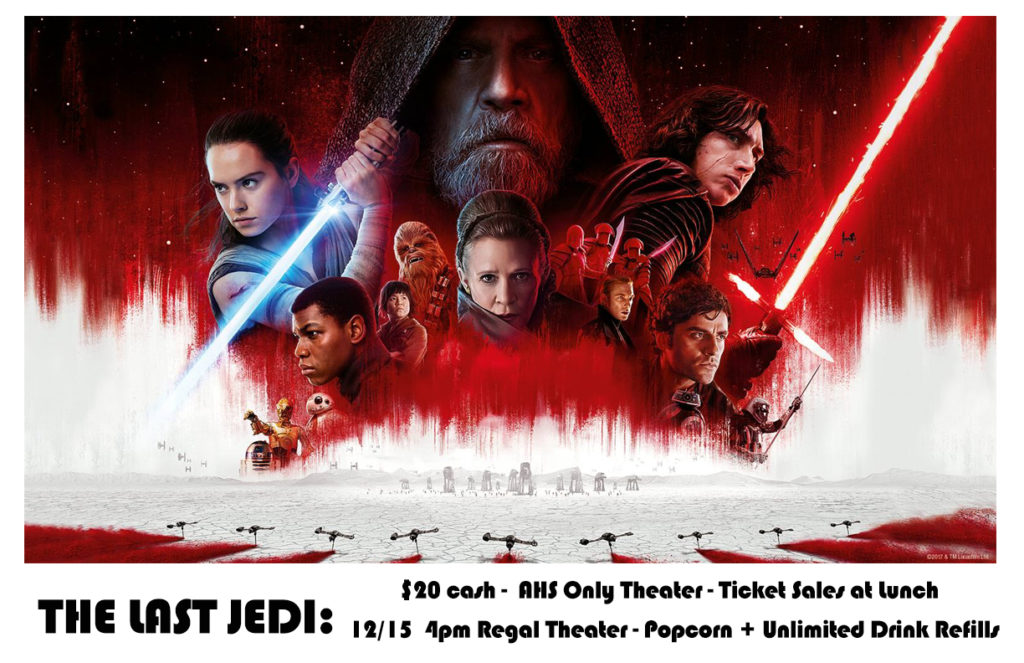 SaveSave
SaveSave
SaveSave